We are moving into digital world, this also apply to trunk radio.  Malaysia government has gazetted an announcement saying that since Jan of year 2016, the trunk radio system need to fully convert to digitize.  Currently most of the trunk radio system is analog system and user is putting up plan for converting to digital system.
WOKI Talk has established a reliable digital trunk radio system for the West Malaysia or Peninsular Malaysia.  Over here, we would like to give a brief introduction about our digital trunk radio network.
Digital Trunk Radio System
WOKI Talk has worked with 2 major digital trunk radio network, these 2 networks already covered most of the place in Peninsular Malaysia.
Kenwood System. Kenwood is using NEXT Edge digital trunk radio system.
Motorola System. Motorola is using Motorbot digital trunk radio system.
Who Needs Trunk Radio System
Trunk Radio has very wide application provided it could supported by a reliable digital trunk radio network.  Even with the popularity of smart-phone broadband internet access, however we are still seeing a huge group of user who want to use trunk radio.
Transport Fleet.
Sailing Boat.
Cap or Taxi.
Oil & Gas Company.
Why You Choose WOKI Talk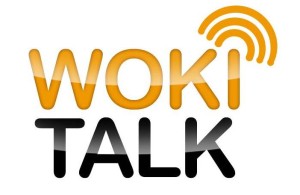 WOKI Talk has been registered and operates in Malaysia for many years, we have show our effort and commitment in 2way radio and trunk radio communication business for Malaysia market.
Comprehensive Trunk Radio Network. Our trunk radio network has comprehensive coverage for peninsular Malaysia.  Which means you could have instant voice message broadcast from Johor Bahru to Penang or even Langkawi island within a second.
Experience in Trunk Radio System. We have dedicated technicians and site engineers to ensure the network is well operating.
Dedicate Monitoring System. We establish a monitoring system to ensure our trunk radio system and signal are working in good condition.
Network Security. With the latest Digital system, we have implemented an industry standard of network security system whereby unregister user is unable to log into our system sharing the broadcasting message.
Encrypted Voice Message. All voice messages transferring or broadcasting are encrypted.  Voice messages could only deliver to the group member.
We know this short article may not be sufficient to clarify your doubt about digital trunk radio, please does not hesitate contact WOKI Talk and learn more about the digital trunk radio.