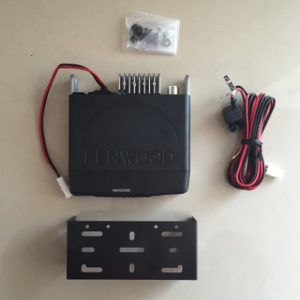 WOKI Talk as one of the walkie talkie and spare part suppliers for Malaysia market.  Even we are not the largest walkie talkie suppliers however this does not stop us from improving especially in service quality.  In this industry, many users are talking about brand and pricing, however seldom we heard people talking about walkie talkie service quality.
In WOKI Talk, we think that in order to sustain in the tele-communication industry, we have to improve our service quality.
What is Walkie Talkie Service Quality?
I guess many users still ambiguous about the service quality in walkie talkie industry.  Walkie talkie consider a communication tools which very much depending on the signal coverage.  A wider or larger signal coverage is definitely be more welcome by user.
Besides the signal coverage, there are several factors which direct relected for better user experience, those area could classify as service quality, these include:
24hours hotline
Response time
Contact Person or Window
Incident tracebility system
WOKI Talk has setup computerize program in order to systemize our works.  WOKI Talk appreciate WK Intan for developing an effective and efficient system for us to run our operation.  With the system, some of the paperwork and activities traceability are setup properly.  We could access the system and reply to customer inquiry within short period of time.
Products and Services Provide by WOKI Talk
WOKI Talk started as a walkie talkie seller, however we have extended our coverage to relevant sector as well.  This include:
Supply walkie talkie and trunk radio
Supply spare part for walkie talkie and trunk radio
Walkie talkie repair
Tele-communication system design
It is not an easy job in order to extend to wider scope without sacrificing the service quality.  Over the year 2015 and 2016, while we are in the process on phasing in digital trunk radio in Malaysia, on the other hand we also setup a dedicate work force enhacing our support.
Service Quality WOKI Talk Develop
WOKI Talk has further improve our support and user experience in walkie talkie industry.  Below are a few system we had implemented:
24hours hotline.
Repair talkie tracking system.
Establish comprehensive spare part.
Moving to E-Commerce shop.
User could immediately call the 24hrs hotline while encounter any interruption in trunk radio system.  Meanwhile we also established an effective trunk radio tracking system to ensure all repair talkie could  complete effectively and promptly.  User will receive an acknowledgement SMS status once the WOKItrunk radio being return to WOKI Talk.
Spare part wise, WOKI Talk has build up sufficient stock for trunk radio accessories, such as antenna, handheld microphone.  We also setup an WOKI Talk e-commerce website to streamline the entire spare part handling process.  Selling price, available stock and shipping status are accessible so that user could make the appropriate plan.
With the walkie talkie accessories e-shop, user could make order via your finger tip.  You are welcome shopping in our WOKI Talk e-shop, http://shop.mywokitalk.com to show our commitment in communication industry.
What is the Upcoming Improvement Plan for WOKI Talk?
Obviously WOKI Talk wouldn't stop somewhere along our journey.  We know service quality and technical support are the best area to differentiate WOKI Talk from others.  We have to continuous improve outselves and making up our branding in Malaysia.
We will also continuous pump in our resources in the service sector so that we could keep up the pace from customer expectation.
Again, WOKI Talk would like to take this opportunity to say thank you and let us serve you better.